NEWSLETTER #5
SEPTEMBER 2023
Dear reader,
We hope you've had the most relaxing summer holidays! While we are certainly sad to be leaving the sunny seasons behind, we couldn't be more excited for what's to come! Why is that? Because we have entered the last six months of the project, the busiest and most rewarding time, when we get to witness the outcome of our work and share it with the world!
In fact, we already have a great accomplishment to be proud of (more on that below!) and we are making the most out of the opportunities to advocate for outside the classroom education and advance the work on accreditation. And if you were wondering where all this energy is coming from, let's just say that watching the students be so engaged and eager to take part in outdoor activities, during the OTTER Labs we oversaw in 4 countries, was all the motivation and confirmation we needed that we were on the right track.
See what we've been up to and what's coming next below...Enjoy the read!
The OTTERs
The OTTER Learning Platform is now LIVE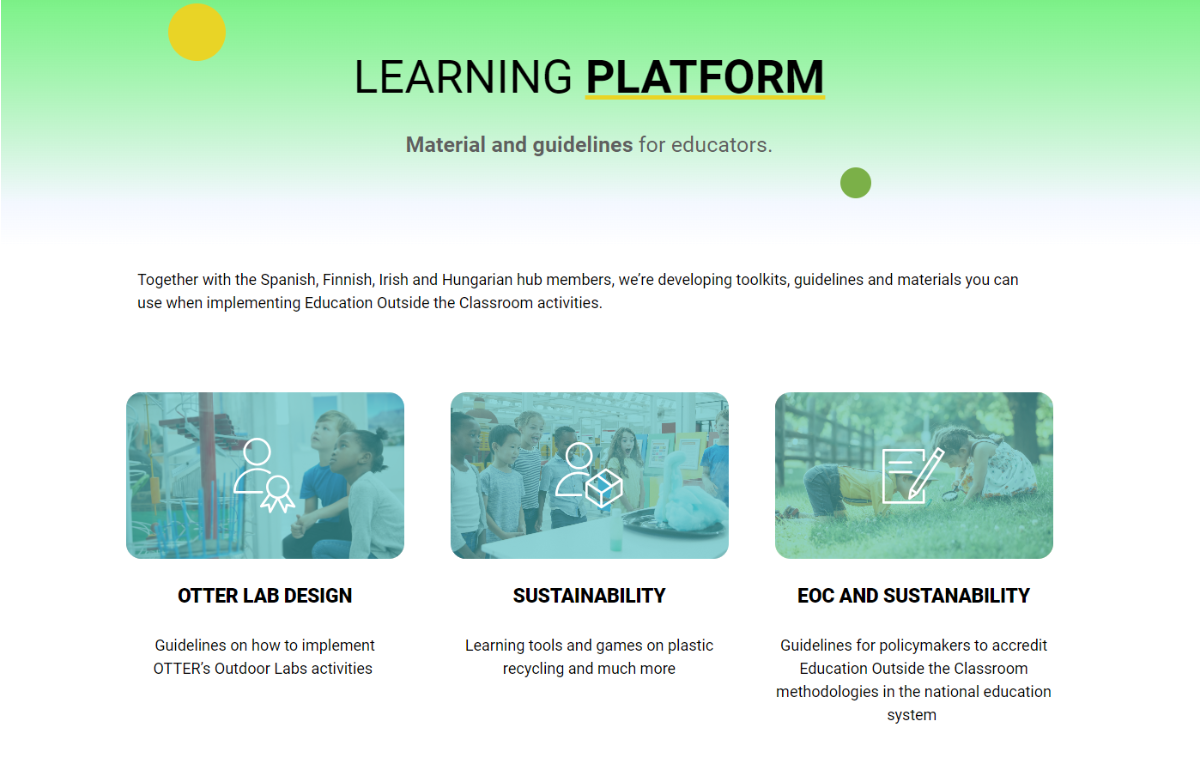 We are thrilled to share the good news about our biggest achievement yet: the OTTER Learning Platform is now up and running! The Platform is the result of all the work we have done in the project: countless hours of research, brainstorming, discussions, and feedback - all to ensure that we are passing on the knowledge and resources we have compiled for teachers and educators to embrace outside the classroom education and adapt it to their own needs.
This eLearning platform is made up of 3 modules, from practical advice on how to design and implement outside the classroom activities to resources and toolkits that would support teachers in explaining environmental topics to students. Plus, the final module offers guidelines for the accreditation of Education Outside the Classroom methodologies in national curriculas.
Feel free to explore the platform and share it with your peers! For any questions, we are at your disposal.
From theory to practice: students in Tampere investigated plastic waste in their own neighbourhoods and households. They collected plastic items and came up with innovative ways to recycle them.
Read more

Changing their local communities, one step at a time: students in Catalonia analysed the quality of the rivers in their vicinity and proposed innovative solutions to get rid of plastic pollution.
Read more
Addressing today's most pressing issues through activities outside: students in Limerick became familiar with complex topics such as energy efficiency and water waste management and discussed careers in STEAM.
Read more

On a mission to protect our biodiversity: students in Budapest visited the city's zoo to learn about the animal world, assesed the health status of the Danube river, and set up a waste collection point in their local school.
Read more
Poster Showcase at the ESERA 2023 Conference
OTTER made an appearance at the prestigious ESERA 2023 event in Cappadocia, as Deirdre O'Neill and Nathália Helena Azevedo presented posters on our work related to the literature review on Education Outside the Classroom (EOC) benefits and challenges and the mapping of EOC practices across Europe.
Read more
Innovating education: the power of Open Schooling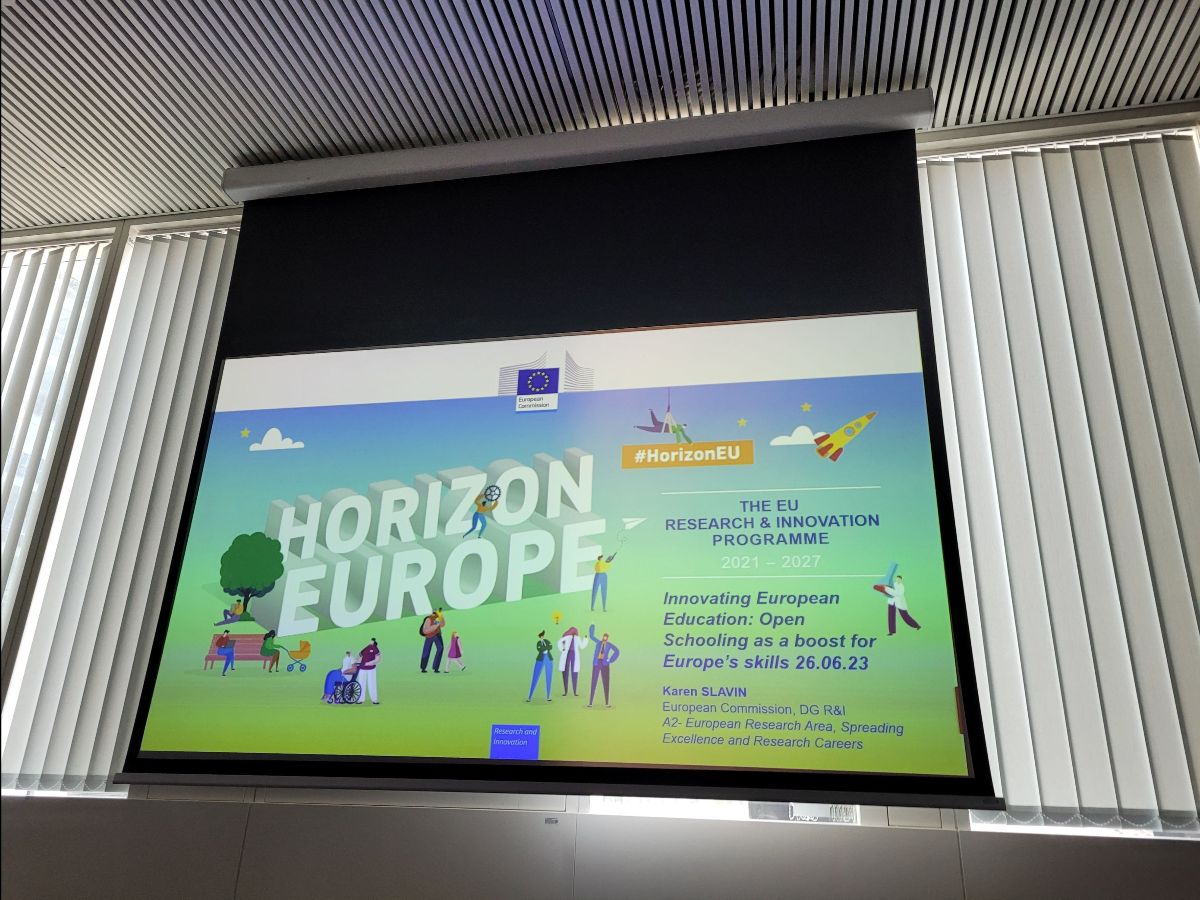 Back in June, we had the opportunity to attend an event organised by the European Commission dedicated to Open Schooling and connected with educators and policy makers working on transforming education and bridging the gap between formal and informal learning.
Read more
Promoting Global Citizenship Education through EOC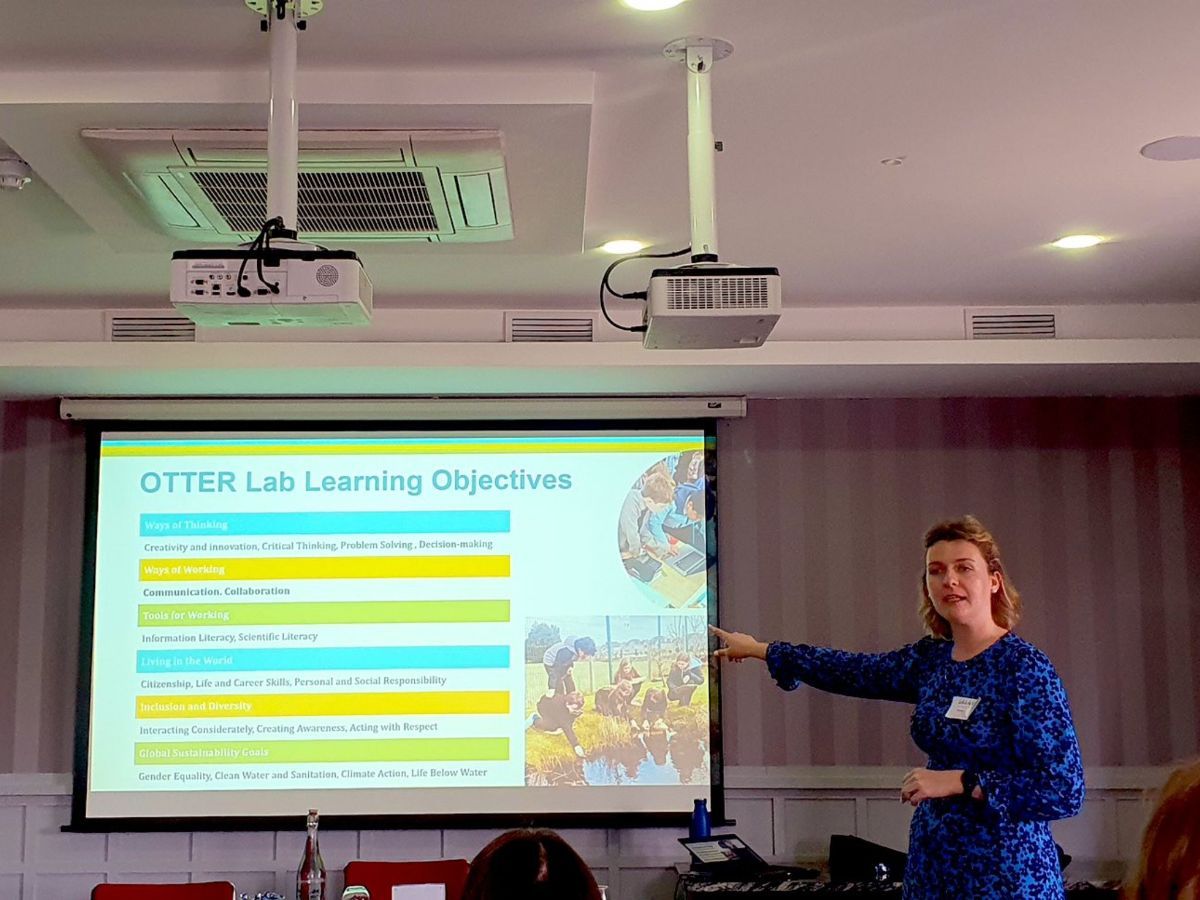 We are very grateful to have been included in the Ubuntu Network Dialogue Day in Limerick, reuniting educators, academics, NGOs and other experts to discuss the future of education. Our colleague, Deirdre O'Neill, presented our methdology and provided practical tips on sustainability education based on the OTTERs experience.
Read more
OTTER joins the "Making Skills Count" conference in Brussels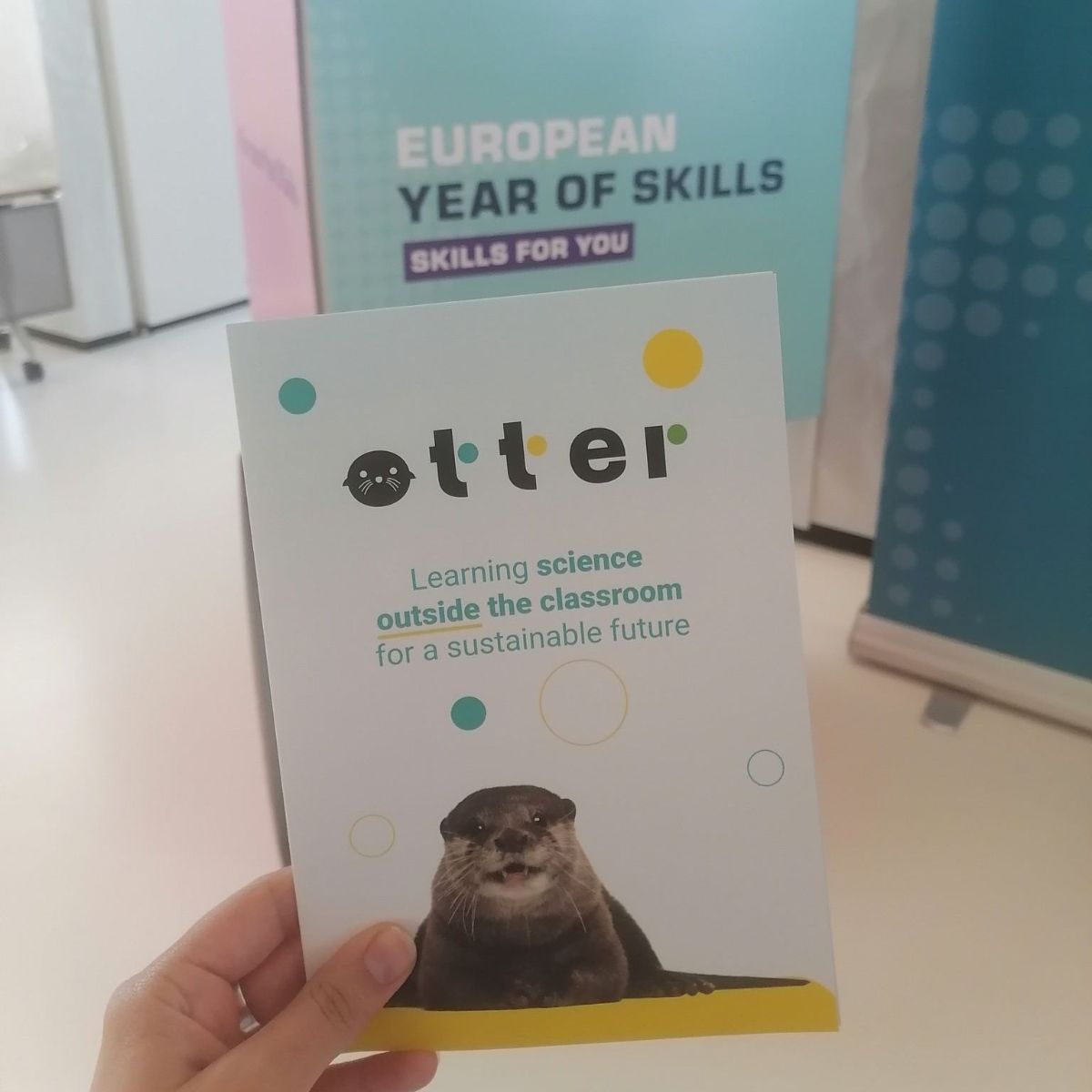 In June, we were invited to the flagship event of the European Year of Skills: the "Making Skills Count" conference in Brussels. For two days, we were engrossed in exciting conversations concerning the importance of skills and how upskilling is a one-way path to a rewarding career, something we are working on in our project as well: providing our youth with the transversal skills they need to have fulfilling careers in the future.
Read more
Barriers to Outdoor Education
By Mihaela-Viorica Rusitoru (European Science Foundation)
| | |
| --- | --- |
| | What is preventing Education Outside the Classroom from gaining more popularity? What are the challenges and setbacks we have encountered in our work and what is the pathway forward? Our colleague explores these questions in our latest blog post. |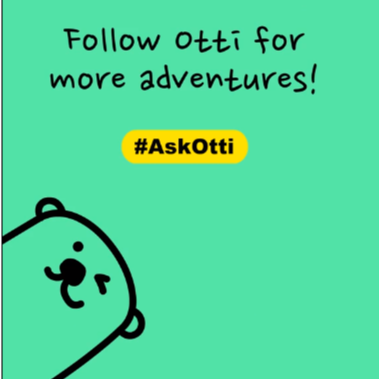 Did you know that tomatoes are not, in fact, vegetables? Or that an octopus has not one, not two, but three hearts? A great way to connect kids with science is by making it fun - which is why we launched our new #AskOtti campaign on social media. The coolest science facts around the world brought to you by a cute animated otter... See the first posts here or here!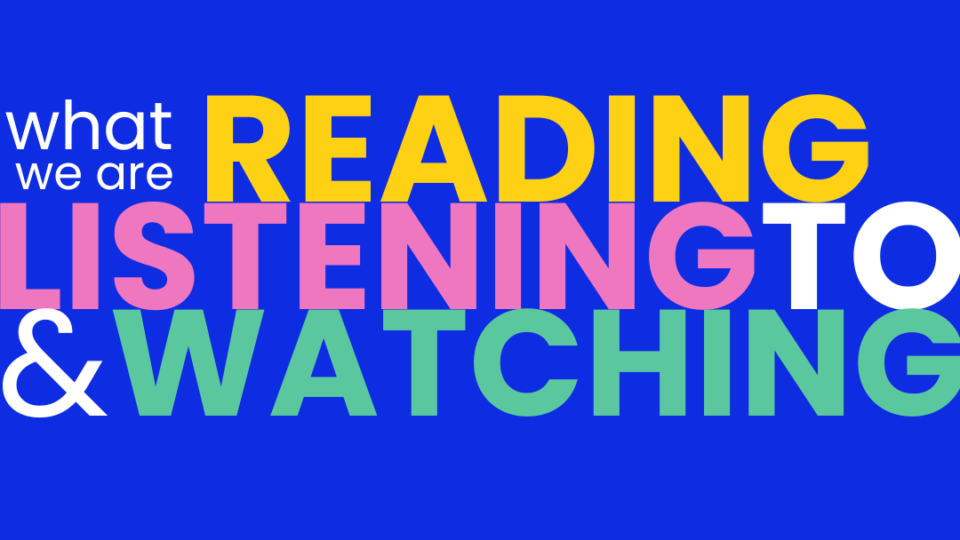 Attention, science enthusiasts and culture lovers: our sister project, Surrounded by Science, is preparing curated lists of top recommendations of books, podcasts, videos, and movies concerned with science, education, and society. Get ready to expand your horizons and be inspired by these works! Check out the latest list they have put together here.


This project has received funding from the European Union's research and innovation programme under grant agreement No 101006482.